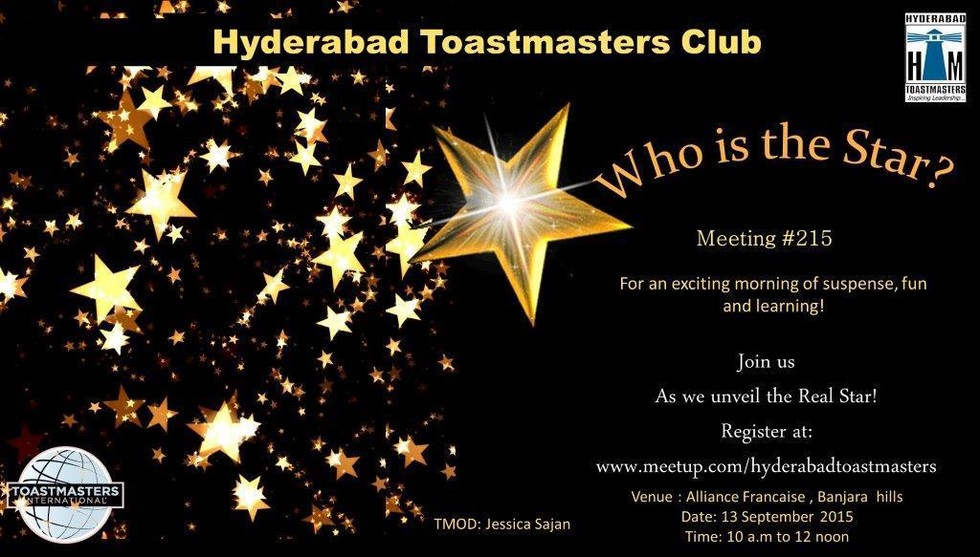 HTM Meeting # 215 Who is the Star ?
Published 10 September 2015
Hello All!
We invite you all to attend our next meeting on 13th September, 2015. Our very own TM Jessica will unveil the real star for us.
Time : 09.45 AM to 12.00 PM
Venue: Alliance Francaise of Hyderabad,Plot no. 4, Aurora Colony, Road no. 3, Banjara Hills, Hyderabad -500034.
For further information log on to http://www.meetup.com/hyderabadtoastmasters/ and RSVP to attend this meeting.